This article is written from a real world point of view and so is not considered part of The Worst Witch universe.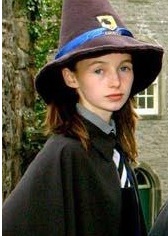 Daisy Hughes
is a British actress who starred in
The New Worst Witch
as
Cynthia Horrocks
. She is still good friends with several of her co-stars, including
Francesca Isherwood
,
Alice Connor
and
Anabel Barnston
. She attended Cheltenham College in Gloucestershire and has recently been accepted into RADA. Her favourite hobbies include painting and running.
External links
Ad blocker interference detected!
Wikia is a free-to-use site that makes money from advertising. We have a modified experience for viewers using ad blockers

Wikia is not accessible if you've made further modifications. Remove the custom ad blocker rule(s) and the page will load as expected.